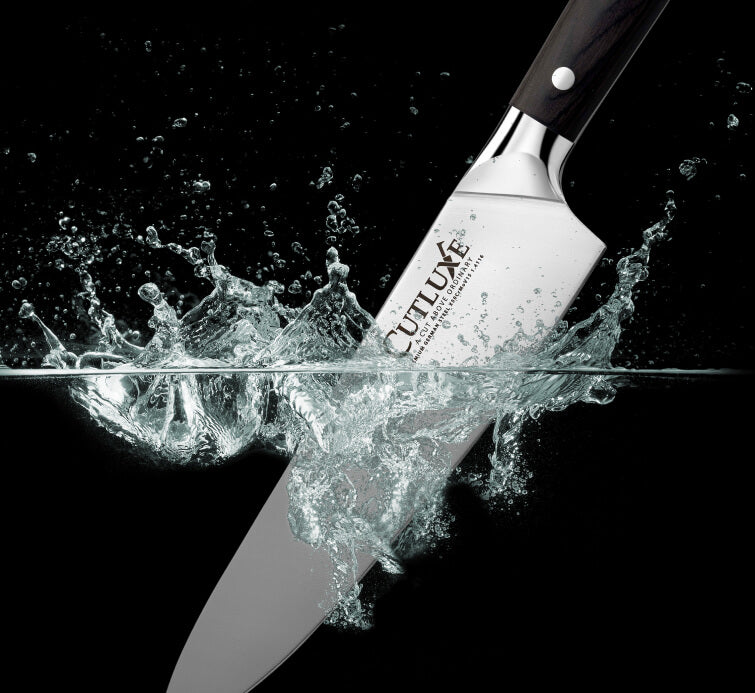 CLEANING
YOUR KNIVES
It is best to clean your knives straight after you have used them, steer clear of leaving knives in the sink. Wash them in warm water using a damp cloth and dish washing soap and dry them carefully.

WHY HIGH-QUALITY KNIVES DO NOT BELONG IN THE DISHWASHER:

Intense heat and moisture can blunt the blade of your sharp kitchen knife, Corrosive detergent can also react with steel, causing it to discolor, Blades can also get chipped when the dishwasher rattles around exceptional.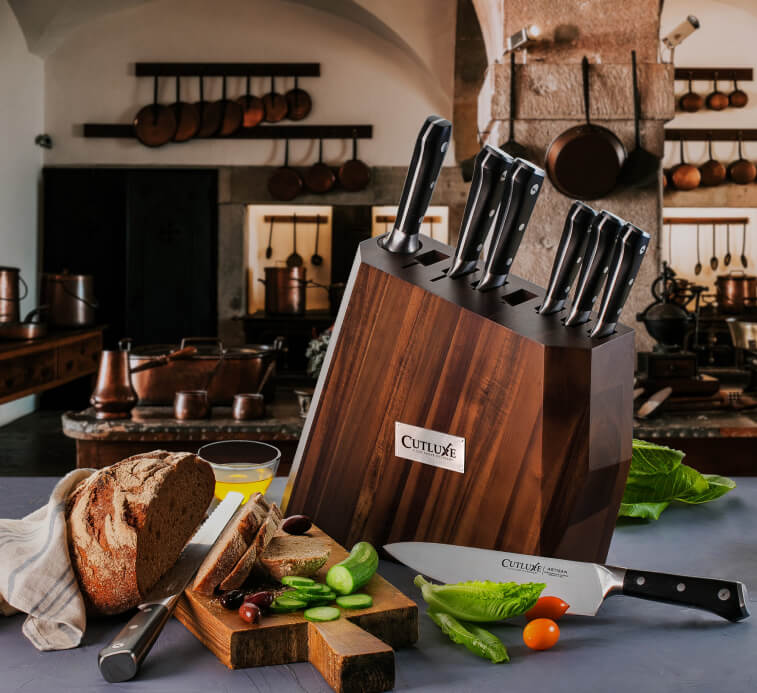 STORING
YOUR KNIVES
KNIFE BLOCKS

Your knives are well protected and always close at hand. Knife blocks are also eye-catching and appealing in every kitchen.

MAGNETIC HOLDERS

Two extra-strong magnets hold your knives safely in place and save space. Your knives are always within easy reach. Magnetic holders are available in wood, plastic or aluminium versions.
SHARPENING
YOUR KNIVES
IT IS CRUCIAL TO KEEP KNIVES SHARP SO THAT THEY CUT THROUGH FOOD WITH LESS SLIPPAGE.

Dull knives are dangerous because a dull blade requires more force to cut, so has a higher chance of slipping and causing injury. Sharp knifes cut evenly, therefore food will cook at an even rate. We'll show you how to sharpen your knives – it's one of the easiest ways to instantly improve your cooking.
Learn More